Safety Measures we follow while Travel in a period of Corona Virus:
What is a Corona virus?
Corona viruses are a large family of viruses which may cause illness in animals or humans. In humans, several corona viruses are known to cause respiratory infections ranging from the common cold to more severe diseases such as Middle East Respiratory Syndrome (MERS) and Severe Acute Respiratory Syndrome (SARS). The most recently discovered corona virus causes corona virus disease COVID-19.
Payalcab provide you Vehicle for your travel need in such period as well with mentioned 4 safety measure by our Partners for the traveler's
1. Disinfect Cab before and after Each Ride
We ensure each our partner sanitizes the cab from Inside & outside, before and after each ride, so that, our Driver and Traveler both can finish their trips safely.
We provide cabs that are clean and totally disinfected, all the touched surfaces like Seats, Doorknob, Light Switches, Handles, Desks, etc of the cab are well rubbed with sanitizers to prevent you and your family to get infected. Also, we maintain at least 12 hours difference between every trip
2. Body temperature check - drivers, before, and after each duty.
We ensure each of our Operators before and after each ride must check the Driver Body Temperature, which ensures the safety measures and we are prepared well to face the challenges and threats posed by the Growing pandemic of COVID-19 Virus.
we also ensure that all the drivers are instructed to follow social distancing for you as well as their own safety. Also, we are Assigning each driver to trip, After giving them proper training of their and cab hygiene
3. All our drivers Wear Face Mask & Gloves
We ensure each of our drivers wears Face Masks & Gloves So that they avoid getting in contact with the cab surface for your safety measures.
It also advises the passengers to wear Gloves, Face mask (if required) and also maintain social distancing as per Govt. of India guidelines.
4. Hand sanitizer available in each car
Hand sanitizer for passengers is available in the car for use during there your trip to keep you and your family safe.
All Drivers are careering Hand Sanitizers, to ensure the cab safe and secure space. They are instructed to regularly and thoroughly clean there hands with an alcohol-based hand sanitizer.
Drivers are well trained and also know, how to keep the passenger's safety as the first priority. They are instructed to remind the passengers while losing any safety measures.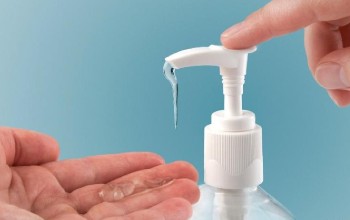 Installation of Arogya Setu App
We ensure that the Arogya Setu App has installed in all driver's mobile phones and they are daily taking self-assessment tests as well.Also, request passengers to Install The Arogya Setu App in there mobile phone and keep taking updates while entering and leaving the cab.